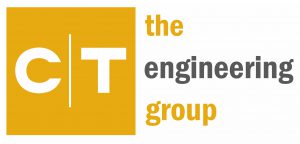 CT Ingenieros
Description of the Organization/Institution
CT is an international engineering company eager to help its clients succeed in their technological projects. From product design engineering to manufacturing engineering, after-sales engineering support and R&D projects, we operate in the aeronautic, space, marine, automotive, railway, energy, industrial plants and architecture sectors.

Every day, our engineers work side by side with customers in all engineering activities across the product lifecycle. Each one of them thrives to understand client needs and provide solutions, while maintaining an easy and enjoyable customer experience. More than 1.500 people are currently employed with us in 20 offices throughout 7 countries.

---
Core Expertise
CT is a preferred product engineering (E2S) supplier and a preferred provider of manufacturing engineering (ME3S) services to the Airbus Group. We work with all Airbus divisions and their extended enterprise of suppliers, RSP's and others. CT engineers are involved across the entire lifecycle of aeronautic and aerospace products including: design engineering, manufacturing engineering, and after-sales support engineering.

In each of these, we perform an exhaustive range of disciplines such as: avionics, structure design, system installation, flight test, ground test, DMU management and flight physics. CT is one of the largest suppliers of engineering services to Airbus Defence and Space. Since 1994, CT has been a proud participant in most important European aeronautic programs, and R&D initiatives. In addition, CT is a member of GIFAS.

---
Portfolio
Structural Design & Stress Analysis:
Conceptual & Detailed Design, Installation Definition, Static Analysis: Linear and Non-Linear, Dynamic Analysis, Explicit Analysis, Thermal Analysis, Fatigue & Damage Tolerance, etc.
Manufacturing Engineering: Jigs & Tools, Machine & Automation, Extended Enterprise and Supply Chain Management, Industrial Process Design, Manufacturing And Assembly Process Definition, Time Calculation, Shop Floor Support, NC Programming, Process Simulation, Lean Manufacturing, etc.
Systems Engineering:
Avionic & Mission Systems, APU & Powerplant Systems, Flight Test, Electrical Systems, Flight Deck & Human Factors, Air-to-Air Refueling, Hydraulic Systems, etc.
Customer Service: MRO, ILS, Technical Publications, Product Certification, Onsite Training & Support, etc.
R&D: Composite, 3D Printing, Virtual Reality, Virtual Simulation, etc.
---
Areas of Application
Since 1994 CT has been participating in the most important European aeronautical projects (A350XWB, A380, A320, A330MRTT, A400M, C-295, Eurofighter…) providing engineering that covers the entire product lifecycle: design, stress analysis, manufacturing engineering, systems engineering, and post-sales support.

CT provides engineering services to the aeronautic, naval, automotive, rail, energy, industrial plant, architecture, and construction industries.

---
Contact
CT Ingenieros
Avda. Leonardo da Vinci, 22
28906 Getafe (Madrid) | Spain
Rubén Piornedo
Head of Innovation
Phone: +34 91 683 20 30
Fax: +34 91 683 19 48
E-mail: rpiornedo@ctingenieros.es
Link to website
---
Project Description:
SIMFAL